WHY?
Our voice is in our votes!
Our vote is our voice!
On February 6, 2017, citizens took to the streets of Lagos, Abuja, Ibadan, Uyo, Port-Harcourt, Enugu, Benin and London to protest the failings of the Buhari administration around 10 key areas of concern: security, education, health, power, unemployment, high cost of living, social justice, transparency, cost of government and patriotism.
Demands were made on 5 of these 10 issues, namely:
Transparency in all tiers of government
Security
Cost of Government
Social Justice & Corruption
Power
On February 16, 2018, instead of protesting against the government, EiE along with partners coordinated a mass voter mobilization drive to encourage citizens to protest at all tiers of government (federal, state, local) with their votes.
One cannot engage political parties on candidate selection or participate in the electoral process if one does not have a voter's card!
Therefore, citizens were educated on the process of registering to select credible candidates, voting on election day and protecting their votes!
WHAT?
Voter education and voter registration drive.
EiE and her partners educated voters about the process: where to register; how to resolve problems if you've lost your card or moved since the 2015 elections; and how to engage INEC officials to resolve issues.
 WHERE?
Abuja, Akwa Ibom, Adamawa, Anambra, Bauchi, Benue, Borno, Cross River, Imo, Kano, Kogi, Lagos, Niger, Ogun, Ondo, Plateau, Yobe
 WHEN?
Friday, February 16, 2018
One Voice Mass Voter Mobilization Rally – February 16th 2018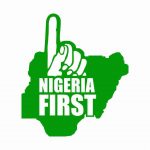 Nigeria First is a nationwide movement of people of diverse ethnicity, religion and background, who are committed to inspire, equip, and connect people in the development of a just and democratic nation through its contribution to trust building, civic engagement and value based leadership.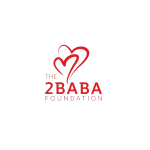 The 2Baba Foundation is a not-for-profit and humanitarian organization founded by music icon, Innocent Idibia popularly known as 2Baba. The foundation primarily seeks to promote peace in Nigeria and Africa through working with like-minded individuals and organizations with a common goal of peaceful and productive coexistence of all persons irrespective of age, ethnicity, economic status or gender roles. The foundation has undertaken several projects including the 'Vote Not Fight' campaign to promote peace during election.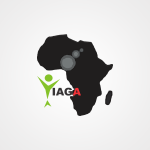 Youth Initiative for Advocacy, Growth & Advancement (YIAGA) is a youth-based non-governmental organization that promotes democratic governance, human rights and youth political participation. YIAGA focuses on in-depth research, capacity development and public policy advocacy.

ReclaimNaija is a broad based national platform for popular, grassroots engagement in promoting electoral transparency and democratic government. The platform brings together a vast network of grassroots organisations across the country comprising mostly informal sector workers and trade-based-groups such as associations of mechanics, carpenters, vulcanisers, welders, okada riders and owners, market women and men, faith-based organisations etc.

Centre for Information Technology and Development (CITAD)
Centre for Information Technology and Development CITAD is a non-governmental and non-profit organization that is committed to the use of information and communication technologies for development and promotion of good governance. CITAD sees technology as tool to promote sustainable development, good government and peaceful coexistence. It uses ICT to empower youth and women through access to information, skills and online mentoring opportunities.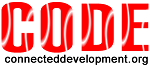 Connected Development (CODE)
Connected Development (CODE) is a non-government organization whose mission is to empower local communities in Africa. Through the Follow The Money project that advocate, visualize and tracks government spending in rural communities, we strengthen local communities by creating platforms for dialogue, enabling informed debate, and building capacities of marginalized communities which we envision bring about more transparency and accountability in government spending.